Memorials

Chris Jensen an Army mopic photographer with the 221st Signal who spent some time with C Troop just follow the link C Troop 1970


Fathers Day "IDEA"
While a sufficient number of funds have been committed to move forward with our project to relocate our memorial, this in no way should be construed as "Mission Accomplished".

Our fund raising efforts have been the result of a small number of people contributing the bulk of the funds.  The 3rd Squadron 5th Cavalry Memorial is a tribute to all brothers that rode with the Black Knights. This includes those that made the ultimate sacrifice, those that have passed on to Fiddler's Green as well as those of us who are still living.
We should all be a part of this memorial.
We encourage you to consider the purchase of a "black granite brick" representing a KIA, a brother that has passed  and/or yourself.  With Father's Day just around the corner you might suggest to your children that in lieu of a gift, that they make a donation to the memorial or purchase a brick in your name.

In our discussions with the supplier, it is recommended that we limit the number of characters per line to 19-21. In instances where 21 characters will not suffice, the absolute number of characters can be increased to 25. Remember, spaces count as a character. Be aware that by increasing the number of characters the character size and spacing will be reduced. You will be much happier with the aesthetics if you can keep the number to 21 or less.

As always,
"If you ain't Cav ………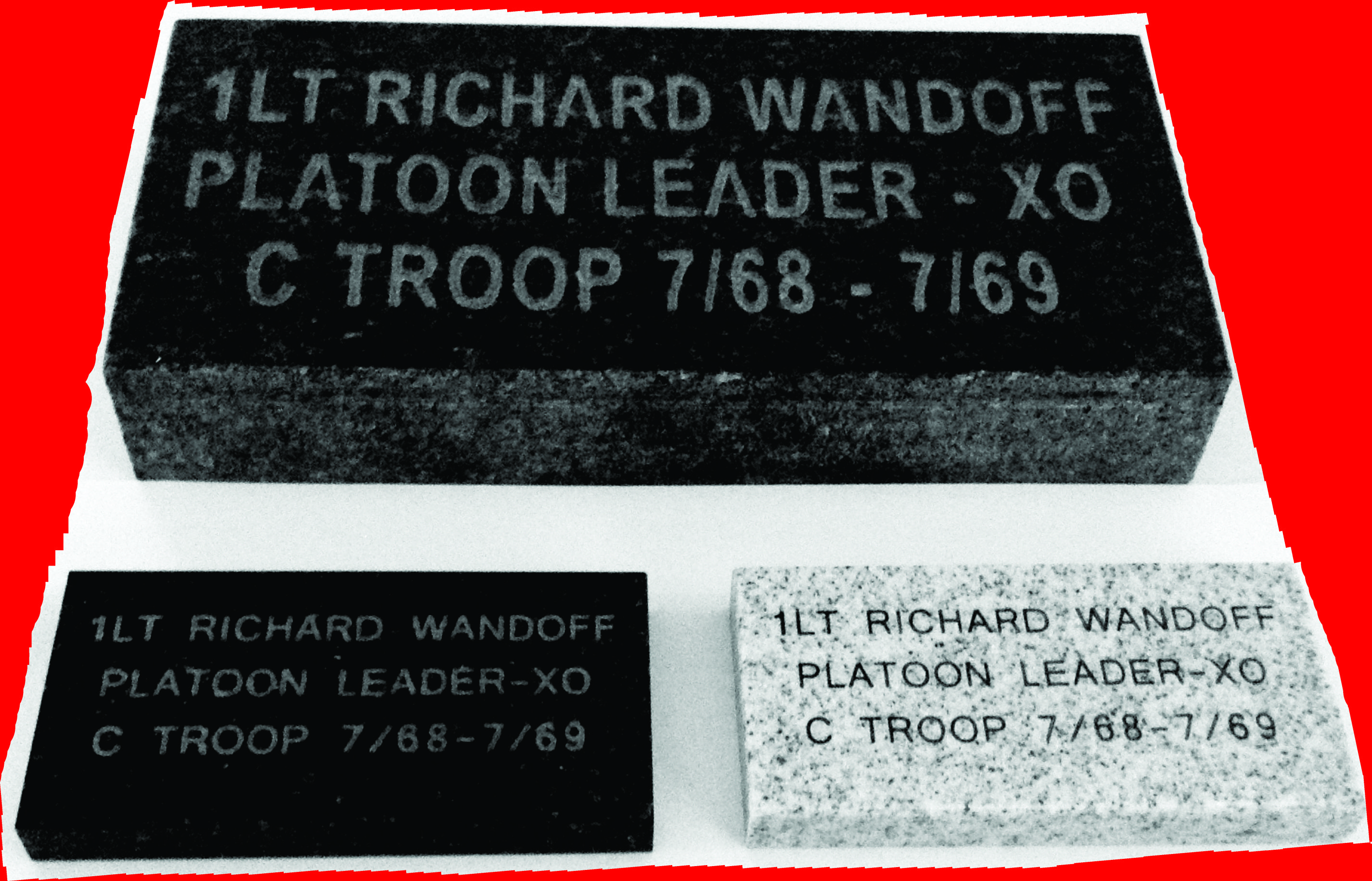 EditRegion7