HERE IT IS OUR MEMORIAL DESIGN
The memorial rendering depicts granite bricks representing our fallen brothers inlaid in the base of the memorial. The time capsule is located to the rear of the squadron monument and in front will be a granite inlayed tribute to D Troop's Congressional Medal of Honor recipient Captain Swanson. The granite bricks lining the walkway are representative of those of us who returned, those that have passed to Fiddler's Green, and those who have supported our memorial effort.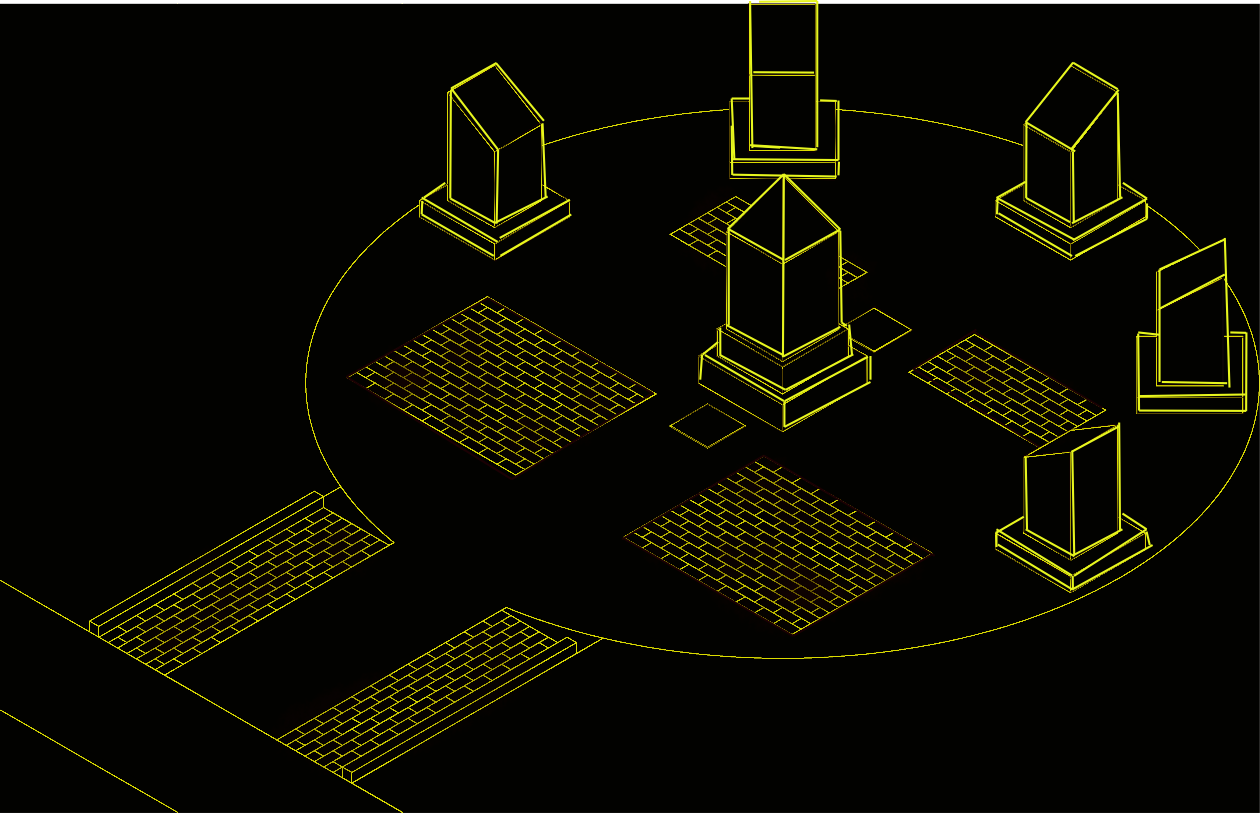 From Your Memorial Committee
2017 SQUADRON REUNION AND MEMORIAL DEDICATION
JULY 26-30, 2017
DOUBLE TREE by HILTON
5351 SIDNEY SIMON BLVD
COLUMBUS, GA 31904
706-327-6868
All expectations are for a large turnout which will include many families of our fallen and others who have not previously attended a squadron reunion. In this regard we have set aside 160 rooms at the Double Tree by Hilton with overflow rooms at the nearby Fairfield Inn and Suites with shuttle service being arranged between hotels. Reservations will be on a first come first serve basis—so get your reservations in starting September 30 2016.
706-327-6868
50 TOTAL PAVER PURCHASES - 10/01/2015 - 05/21/2016 (+50 PAVERS)
97 TOTAL PAVER PURCHASES - 05/22/2016 - 06/28/2016 (+47 PAVERS)
161 TOTAL PAVER PURCHASES-06/29/2016 - 07/31/2016 (+64 PAVERS)
239 TOTAL PAVER PURCHASES-08/01/2016 - 08/31/2016 (+78 PAVERS)
332 TOTAL PAVER PURCHASES-09/01/2016 - 09/30/2016 (+93 PAVERS)
BLACK GRANITE BRICK ORDERS

UPDATED

Sept. 26, 2016

GOAL

PURCHASES

% of GOAL

In honor of our fallen brothers

Other Memorial Bricks

TOTAL PAVERS
Thank you for your continued support.